Hydra: a collaborative mapping tool for IWM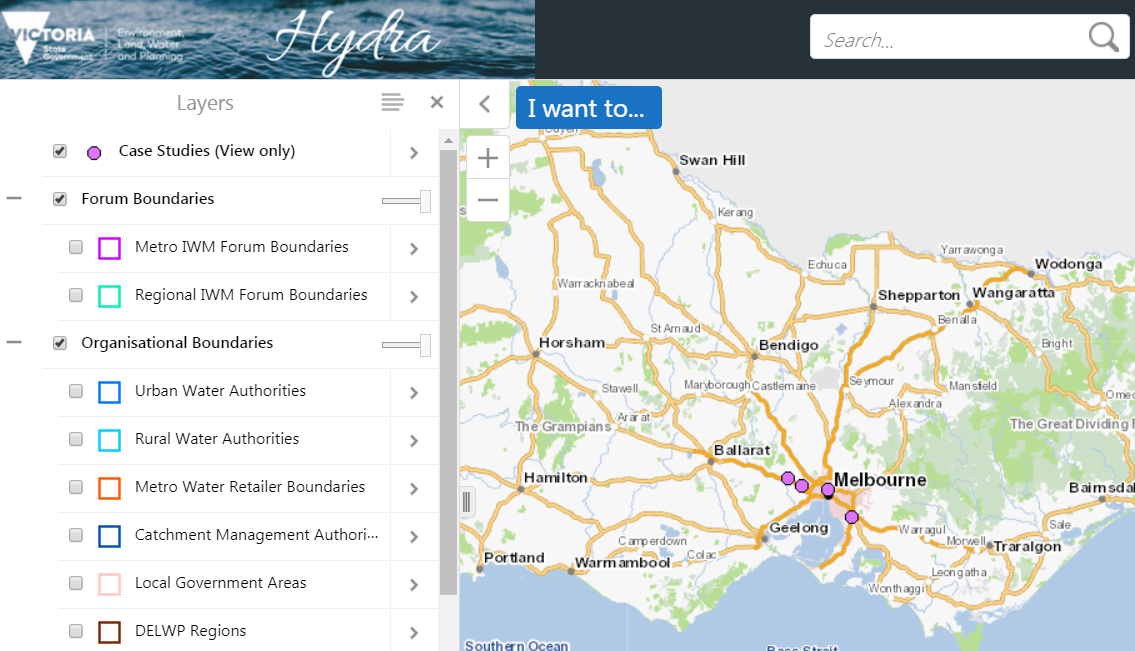 11/09/2017
We're not talking about a comic book organisation, a multi-headed serpent or a Greek island… Hydra is the fantastic new web-based mapping tool that is changing the way we share information and work with stakeholders to enable collaborative integrated water management (IWM).
What does that mean in practice? Hydra allows authenticated users (DELWP, local government, CMAs and water corporations among others) to add and share information about existing IWM projects and case studies.
Hydra will also be a useful communication tool through the IWM Forum process, where the sector can prioritise opportunities for collaborative IWM planning. Information can be made live to the public or restricted to viewing by authenticated users.
DELWP invites you to get started on showcasing the great work your organisations do by adding case studies. Follow the Hydra link and register for a log in.