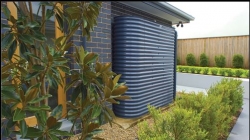 Applying the stormwater planning controls: The Moreland Experience
Tuesday 16th Jul 2019 9:00AM - 12:00PM
Donkey Wheel House
673 Bourke St, Melbourne, 3000
Registrations are now closed
Local government staff are invited to a peer to peer learning session on how Moreland City Council have integrated stormwater management requirements in their local planning schemes since 2015. The session will be presented by Vaughn Gray and Kathryn Skidmore from Moreland Council.
Last year's amendments to the Victorian Planning Provision (VVP) have expanded stormwater planning requirements from residential multi-dwelling subdivisions to industrial, commercial and public place developments. Many councils are seeking information on how to apply the new requirements and are asking for support from councils who have experience in this area.
This peer to peer information session will highlight how Moreland City Council have:
Engaged their planning department and external applicants to understand the drivers for stormwater management provisions
Created a hierarchy to demonstrate which treatments are considered to meet the intent of the VPPs and have a record of successful implementation within the municipality
Supported applicants in applying recommended WSUD approaches to meet the VPP requirements
Integrated the stormwater requirements with environmentally sustainable development (ESD) planning requirements
This session will encourage:
Peer to peer learning and discussion
Councils to develop a new or improve existing processes for applying the provisions within their organisation
Councils to strengthen their position on the appropriate planning response for their local area and how to communicate that to applicants
Networking between key individuals involved in stormwater planning
Session target audience:
Local government Stormwater / WSUD champions
Local government planning champions who have a basic knowledge of stormwater treatment / WSUD objectives who are interested in exploring how the new VVP requirements can be applied in their council
We encourage representitives from each discipline to join the session together
This session will help local councils formulate their own response to the recent stormwater planning changes and should not be considered an official training session.
Inclusions:
Tea/coffee on arrival and morning tea is provided.
RSVP:
12 July 2019
Enquiries:
p: 9679 7711
e: info@clearwatervic.com.au