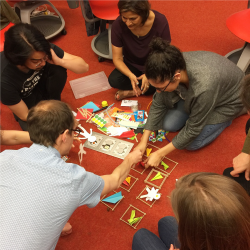 Driving your collaboration with gamification
Wednesday 6th Feb 2019 12:00PM - 1:30PM
Melbourne Water
990 Latrobe Street, Docklands, Victoria, 3008
Registrations are now closed
Overview:
The workshop will explore how to build ecosystems of creative collaborations between team members, customers, sectors and local communities to stay relevant and ahead of the disruption curve. The process is a playful and interactive 'learning by doing' experience.
Gamification is an emerging engagement approach that is currently being explored on a range of projects at Melbourne Water. Due to the level of interest, we will also be running a NextGen Masterclass in June (keep an eye out) and/or sign up to the MW@workplace online engagement group to keep updated on this topic and many more emerging techniques for online collaboration and engagement.
Expected Outcomes:
Understanding the different types of gamification
Overview of the design sprint approach for agile gamification development
Learning about the elements that set up your project for success
Prototyping a gamified process, product or service
Who is this workshop for:
Melbourne Water staff who is looking to learn a new tool and approach to improve project innovation, engagement, motivation and productivity.
Workshop Facilitator: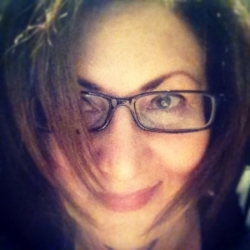 Dr Marigo Raftopoulos is a strategic business adviser specialising in innovation using games, gamification and experience design. She is the founder and CEO of Strategic Innovation Lab, and is also an adviser to the European Commission's Advanced Digital Gaming and Gamification Program and several technology start-ups. She works with companies and organisations to optimise their digital innovation strategy including customer experience.
RSVP:
Friday 01 February 2019
Enquiries:
p: 9679 7711
e: info@clearwatervic.com.au