Horsham Workshop for Wimmera region
Monday 19th Nov 2018 - Tuesday 20th Nov 2018
Horsham International Hotel
118 Baillie Street, Horsham, 3400
Registrations are now closed
Clearwater, on behalf of the Department of Environment, Land, Water and Planning, invites you to join other colleagues from across the Wimmera-Mallee for a free workshop and networking opportunity to explore Integrated Water Management and its application across the region.
Objectives
Develop a shared understanding of how integrated water management contributes to local values and community needs in the creation of liveable and resilient cities and towns in Horsham
Understand the local context: informing what IWM looks like for the region and identifying opportunities
Project development and knowledge transfer across stakeholder organisations
Outcomes
Shared understanding of IWM and the benefits of integrated place-based planning
Broader awareness of local IWM initiatives and associated key learnings
Project development and prioritisation
Increased ability and enthusiasm to advocate and collaborate within and between organisations on integrated water management initiatives to deliver best-for-community outcomes
Networking for relationship building and collaboration
Who should attend?
Clearwater is seeking the involvement of a broad range of individuals – both managers and practitioners – from water authorities, local government and catchment management authorities. Representation from the following disciplinary areas are encouraged: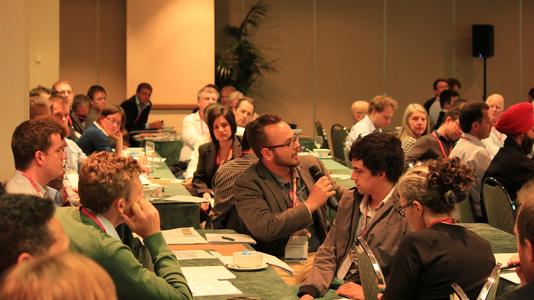 Community development
Strategic and statutory planning
Urban design and landscape architecture
Open space management
Stormwater management
Environment/waterway management
Water/wastewater infrastructure planning
Water/wastewater management
What's included?
The program includes several activities (all FREE) to develop a shared undertanding of IWM and its benefits, promote networking and knowledge sharing between particpants and develop concepts which could be progressed through subsequent collaboration:
Networking dinner on Monday 19th November
Complimentary accommodation in Horsham on the 19th November, for those who require it
A one-hour walking tour in Horsham highlighting IWM actions
A half-day workshop, featuring local case studies, interactive discussions and project development
When and Where
Networking Dinner: Mon, 19th Nov; 6.00pm – 9.00pm at TBC, Horsham (optional)
O/Night Accommodation (19th) Horsham International Hotel (optional)
Walking Tour: Tues, 20th Nov, 8.00am – 9.00am in Horsham CBD
Seminar/ Workshop Tues 20th Nov, 9.15am – 12.45pm at Horsham International Hotel
Close & Lunch Tues, 20th Nov, 12.45pm – 1.15pm at Horsham International Hotel
Registration
Please indicate your need for accommodation in the mobility access requirements section of the registration form.
This event is supported by the Victorian Government Department of Environment, Land, Water and Planning.
Registration is free. An administration fee may be applied if you fail to provide notification of non-attendance prior to the event.
More information
Petra Katona, Clearwater Officer (regional Victoria)
p: 9679 7916
petra.katona@clearwatervic.com.au
Rachelle Adamowicz, Regional Program Coordinator
p: 9679 7291