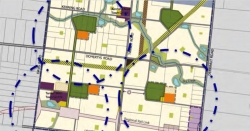 Hot Topics: Strengthening cross-sector collaboration for sustainable, resilient & liveable outcomes
Tuesday 28th Jul 2020 9:45AM - 1:00PM
Online - Zoom

Registrations are now closed
Overview
To address the challenges faced by urban, regional and rural communities in Victoria we need individuals and organisations from different sectors to work together. Barriers to effective Cross-sector collaboration relate to policy and regulation, planning and design, and funding
A recent Productivity Commission report has highlighted that to achieve liveability outcomes there is a strong need for integrated multidisciplinary ongoing collaboration between the land-use planning, local government, and water sectors. These collaborations are needed in both policy and planning at a range of scales.
This dynamic and participatory online seminar will showcase successful examples of Victorian urban planning and water management collaborations, exploring how barriers to effective cross-sector collaboration have been overcome to support more sustainable, resilient and liveable outcomes for communities.
Showcase Initiatives and speakers:
Upper Merri Creek Pilot Project: Michael Browne, Yarra Valley Water and Fleur Anderson, Whittlesea City Council.
Precinct Structure Planning 2.0: Chris Braddock, Victorian Planning Authority (VPA) and Celina Mott, Crystal Group.
Each of the showcases will explore key collaboration challenges specific to sector and how these challenges have been overcome
Target Audience
This seminar is aimed at professionals working within and for local government, water corporations, and the urban development sectors with an interest in enhancing cross-sector collaboration. It is directly relevant to individuals involved in strategic place-based planning, precinct planning and design, integrated water planning / integrated water management, and urban development.
RSVP
Registrations close Friday 24 July. Take advantage of our early registration price - places are limited.
Enquiries:
PH: 9679 7711