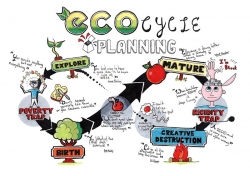 How to engage productively: Workshop to unleash a culture of collaboration
Monday 4th Mar 2019 9:00AM - 4:00PM
Monash Conference Centre
Level 7, 30 Collins St, Melbourne, Victoria, 3000
Registrations are now closed
Increasing your skills in facilitation and engagement will enhance your success in meeting your objectives. Whether you are trying to launch new ideas, gain project support, develop a business case or share information to broader audiences, at every step you need to engage, communicate and facilitate participation.
This workshop is designed to help you sharpen your influencing tactics to gain buy-in from your stakeholders and decision makers. It will explore the notion of Liberating Structures, a way of employing small changes in the way we meet, plan, research, decide and learn together. The workshop has been designed to let you learn by doing.
Whether you are working to achieve Plan Melbourne's vision to continue to be a global city of opportunity and choice, to help co-deliver the newly launched Healthy Waterways Strategy 2018-2028, or to progress the Strategic Directions Statements for DELWP IWM forums, you cannot do it alone. We need to work together as industry colleagues, within and across our organisations, and with our local communities. Just as it is important to have the right intention, strategy and vision to get people on board, skilful facilitation is crucial to working collaboratively.
Why attend?
Feel more confident and prepared to engage productively with your teams, stakeholders and communities
Learn how to allow others to have a voice, freedom and responsibility to act, so that next steps can be mutually shaped together
Increase your ability to create change by tailoring your communication style to your audience
Enhance your leadership and success in project delivery by refining your influencing skills to achieve better outcomes
Improve your presentation skills
Strengthen your networks and connect with key individuals involved in IWM planning and achieving Melbourne's vision to continue to be a global city of opportunity and choice
Have some serious fun!
Who should attend?
This workshop is designed for anyone who wants to:
Never again plan or participate in a dreadfully boring meeting
Work at the top of their intelligence and make it possible for everyone else to do the same
Generate solutions by reaching out and working creatively with (not for) stakeholders
Generate more innovative solutions and problem solving skills as you shape next steps together
Expert Speaker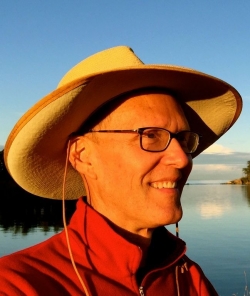 Keith McCandless is the Co-Founder of Social Invention Group and Co-Developer of Liberating Structures. Keith is also a former Plexus Institute board member and scientific advisor. He helps people in organisations innovate and manage complexity by working with groups to unleash creativity, discover opportunities, and build on momentum. He has extensive experiences in bringing different stakeholders to work together on their shared purposes. Find out more about Keith and Liberating Structures.
Inclusions
Morning tea, lunch and afternoon tea.
Registration
By Wednesday 27 February 2019.
Testimonial
"A treasure trove of simple, practical methods to stimulate critical conversations and liberate the full potential of any group, from the frontline to the C-suite". Cheryl M Scott – Global Programs Senior Advisor, Bill and Melinda Gates Foundation.
Enquiries:
p: 9679 7711
e: info@clearwatervic.com.au