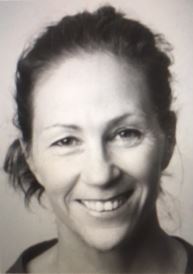 How to incorporate sustainability in investment decision making for infrastructure projects
Tuesday 18th Sep 2018 1:30PM - 2:30PM
Melbourne Water
990 La Trobe St, Docklands, Melbourne, Victoria, 3008
Registrations are now closed
About
The United Nations Sustainable Development Goals (SDGs) present a refreshed international commitment to sustainability at global and local levels. Sustainability continues to be embedded in government policy, and many infrastructure providers publicly commit to sustainability practice.
Sustainability practice for infrastructure is largely focused on the incorporation of sustainability initiatives to pre-determined project solutions, and yet the initial decisions on major infrastructure investments are often constrained in addressing sustainability. In the water sector, these decisions are typically contained within a narrow frame of economic analysis involving the comparison of costs with benefits or value. This framing makes it difficult to justify infrastructure investments that are focused on value creation, particularly when social or cultural values are enhanced.
Angela Reidy (BEng (Civil), MBA, PhD, FIEAust, RPEQ) will share the concept of a sustainability investment logic whereby infrastructure investments are linked to policy priorities and how it could be applied to investment analysis for IUWM and the water sector in order to generate better outcomes.
Presenter
Angela Reidy, Principal at Inxure Consulting, will share key learnings from her recent PhD which examined how sustainability investment logic could be applied to investment analysis for IUWM and the water sector in general.
Audience
Suitable for anyone involved in economic analysis, planning, policy setting, integrated water management, and infrastructure projects particularly at the planning stage.
RSVP
Wednesday 12 September 2018
Enquiries
p: 03 9679 7711
e: info@clearwatervic.com.au

This 1h seminar is hosted by Melbourne Water. There are only limited spots available for external stakeholders, so get in quick and register now.