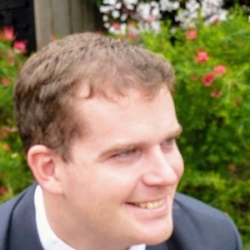 Integrated Urban Water Management: What, Why and How to achieve it?
Wednesday 22nd Aug 2018 12:30PM - 1:30PM
Melbourne Water
990 La Trobe St, Docklands, Melbourne, Victoria, 3008
Registrations are now closed
Seminar Overview
The concept of Integrated Urban Water Management (IUWM) is somewhat contentious as there are varying opinions on what it is, and what it should include and consider. This seminar will explain what elements of IUWM different stakeholders value the most, and how Human Centred Design could help you facilitate a better collaboration and IWM planning.
IUWM: what is it and what is important? Is it a vague set of objectives? Is it a type of rigid planning process? Or is it management of alternative water infrastructure? Most people agree that the core of IUWM is collaboration, but there is little agreement after that. Different stakeholders place importance on different issues so collaborating is not as straightforward as we would like it to be. A recent study found what elements of IWM different stakeholders valued most, this is helpful but only part of the picture. Human Centred Design is an empathy based problem solving methodology that is widely used in international development to engage with people from broad cultural backgrounds. Also Human Centred Design processes have been shown to result in better IWM planning. This presentation I will explain what Human Centred Design is, why it makes more successful infrastructure planning, and how you can use it in your work.
Presenter:
Lachlan Guthrie, Alluvium Consulting IWM Specialist and RMIT University PhD Candidate
His passion is to promote fairness through giving everyone an opportunity to be heard and independence of thought to create innovative and exciting solutions.
Audience
Suitable for anyone involved in integrated water management, capacity building and interested to learn more about a tool to help you facilitate a better collaboration and IWM planning.
RSVP
Wednesday 22 August 2018
Enquiries:
p: 9679 7711
e: info@clearwatervic.com.au