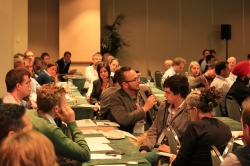 Introduction to Integrated Water Management Training
Tuesday 24th Mar 2020 8:30AM - 4:30PM
Monash Conference Centre
Level 7, 30 Collins St, Melbourne, Victoria, 3000
Registrations are now closed
Overview:
Clearwater is excited to partner with the International WaterCentre (IWC) to deliver introduction to integrated water management (IWM) training in Victoria to support the implementation of Water for Victoria.
This full day training will be run in a workshop style with a strong focus on case studies and peer to peer learning to build the understanding and professional networks of water practitioners working on IWM projects in Victoria.

More integrated forms of water management offer a way of approaching the kinds of volatile, uncertain, complex and ambiguous (VUCA) situations and challenges that we have to manage in our cities and broader, surrounding catchments and landscapes. How? What is an IWM approach and how does it lend itself to dealing with VUCA situations and challenges? How can IWM principles be turned into practice, really delivered on the ground?
Register for and participate in the upcoming Introduction to Integrated Water Management Training day led by Dr. Brian S. McIntosh from the International WaterCentre to find out. Brian will facilitate the day which will involve a mix of learning about the general principles and practices of IWM alongside the specifics of trying to apply these principles in practice through a series of Victorian case studies. The focus will be on learning from real experiences of translating the general into practice including what works and why alongside what doesn't and why. The day will include a focus on understanding how leadership can play a key role in enabling IWM solutions to come to life.
Why attend?
Get an update from the Department of Environment, Land, Water and Planning (DELWP) on delivering Water for Victoria and the associated IWM Forums
Learn about the IWM approach, drawing upon Victorian government and research literature perspectives
Learn about the implementation of Water for Victoria, including the role of the Integrated Water Management Framework for Victoria and IWM forums
Explore how IWM initiatives have been applied in practice in Victoria by utilities, state and local government and Catchment Management Authorities, and share your knowledge and experience with others
Critically discuss applications of IWM in Victoria to extract lessons learned, success factors and unpack strategies to address challenges
Identify how a range of IWM principles and practices could be applied where you work
Strengthen your networks and connect with key individuals involved in IWM planning
Trainer: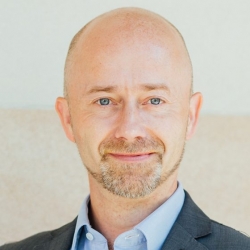 Dr Brian S. McIntosh Brian is an experienced integrated water management educator, educational leader and researcher. He has 19 years of experience working in research institutes, academia and the private sector in Australia, England, Scotland and Sweden, and in projects involving collaborators from 21 different countries. As an educator, he has led the development and delivery of water management and engineering Masters-level programs in the UK and Australia, responsible for educating over 550 graduates from 86 different countries. A recipient of international and national research awards, Brian's research work has involved extensive academic, government and industrial collaboration, both nationally in Australia and internationally across America, Europe, North Africa and Asia.
Case studies co-facilitators to be announced soon.
Who should attend?
Practitioners, senior officers and managers from across Victoria (metro or regional) who lead or manage IWM projects or programs and who have a need to deepen their understanding of IWM in both theory and practice.
Inclusions:
Tea & coffee on arrival, lunch and afternoon tea.
RSVP:
18 March 2020
Enquiries:
p: 9679 7711
e: info@clearwatervic.com.au