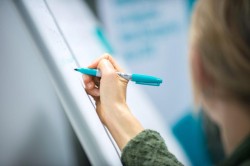 Living Rivers pre-application workshop
Monday 13th Feb 2017 10:00AM - 12:00PM
Melbourne Water office
990 La Trobe Street, Docklands, Victoria, 3008
Registrations are now closed
Achieving multiple benefits from WSUD
Want to know more about Living Rivers' application process and funding criteria?
Want to hear more about cutting-edge WSUD projects that deliver multiple benefits?
Want the chance to discuss WSUD challenges ideas with colleagues from other councils?
Join Living Rivers, Clearwater and local government industry leaders in this 1.5-2 hour workshop which focusses on achieving multiple benefits (in addition to waterway health outcomes) from WSUD projects. The session will include:
information from Living Rivers on funding eligibility and assessment criteria
presentations from council speakers on recent Living Rivers projects that deliver benefits such as urban greening, urban heat reduction, amenity improvements and reduced flooding
opportunity to collaboratively discuss challenges, opportunities and project ideas around achieving multiple benefits from WSUD projects
Audience
The session is ideal for local government staff who are considering applying for Living Rivers funding and/or would like to develop their ideas around future WSUD projects – or simply those who want to hear more about what other councils are doing.
Enquiries:
p: 9679 7428
e: jessica.hellier@melbournewater.com.au