City of Melbourne Liveability Indicators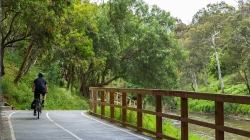 26 August 2021
The City of Melbourne (CoM) has recently published 2021 online liveability and social indicators. The indicators assess municipality's performance, measure progress and compare with other cities. CoM uses the results to guide policy, planning and management.
The liveability indicators monitor CoM services and quality of life. They are generated according to the international standards on City Data.
The water, energy and environment indicators show resident daily water and energy consumption and greenhouse emissions. The recration and urban planning category shows the availability of outdoor recreation, green space and how many trees are planted per 100,000 people.
The social indicators provide insight into resident health, well-being, safety, connectedness and inclusion. These are drawn from annual resident survey results.
To search for data within each of the indicators visit the CoM Liveability and quality of life page