Clause 56.07-4 Interactive Online Tool coming soon!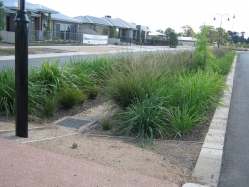 13 July 2012
Clearwater is excited to announce the C56 Tool will soon be released. The C56 Tool is an interactive online tool to assist with the implementation of Clause 56.07-4. This has been developed in collaboration with Melbourne Water and is Victoria wide. Clause 56.07-4 was introduced into the Victoria Planning Provisions (VPP) in 2006 and forms the Integrated Water Management provisions relating to residential subdivision. This clause aims to manage stormwater more responsibly and sustainably, and is vital in protecting the health of our waterways and bays by reducing pollutants and excessive flows.
The C56 Tool is designed to raise awareness and build understanding of Clause 56.07-4. The tool is made up of several elements including an interactive decision tree, fact sheets, practice notes and checklists to assist in the interpretation and associated processes with applying the Clause.
Make sure that you are signed up to Clearwater's newsletter to receive updates on when this tool will be available.
Please contact Anna Jennings if you have any enquiries prior to the launch.