Clearwater behind the scenes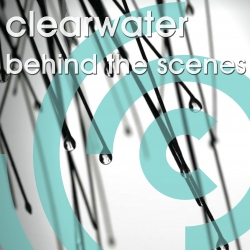 17 August 2011
Clearwater has much more to offer than the training and events listed on our website. We deliver a number of tailored initiatives that promote industry information sharing and collaboration. Clearwater behind the scenes is the latest addition to our news update. It will provide an insight into the various initiatives developed and delivered by the team that help support the transition to Water Sensitive Cities.

Stormwater Harvesting – Facilitating councils knowledge sharing
Clearwater is facilitating the delivery of workshops which bring together councils which have secured federal funding for stormwater harvesting. These workshops allow participants to share their learning's, outlining their journey in implementing their stormwater harvesting projects.
Applications for Round 3 Federal stormwater funding grants are now open

Report generated from a very hot topic
In June we delivered our second Hot Topics for the year; a workshop on 'How to start an asset register for WSUD'. Local councils, UDIA, Melbourne Water and industry associations discussed the importance, opportunities and issues associated with councils developing their asset register. The discussions and recommendations captured from the workshop provide an interesting read and are available on our website.

A way to improve urban stormwater run off
In a workshop led by Tim Fletcher from the University of Melbourne, Clearwater showcased the research from two innovative projects; Little Stringybark Creek (Mt Evelyn, Victoria) and Shepherds Creek (Cincinnati, U.S.A). The forum 'Improving urban streams' brought together multi-disciplinary research teams to share lessons learnt from two pioneering stormwater disconnection projects from opposite sides of the world.
View presentations.

Building knowledge for a Water Sensitive City
Clearwater was pleased to support The Centre for Water Sensitive Cities Winter School. This five day program brought together presentations and perspectives from Australia's leading researchers and thought leaders. Key messages and more information can be viewed here.

Transferring latest science to industry in a palatable form
This week Clearwater will be in Sydney as part of the Centre for Water Sensitive Cities – Cities as water supply catchments research program. Day one of the program is a training course delivered in collaboration with the research team called 'WSUD for protection of urban waterways and reducing temperatures'. Stay tuned on how this training went.

Click here to view the 2011 Clearwater brochure where you can learn more about our events and services.

Not on our mailing list? Subscribe now to keep informed on industry events and news.