Clearwater presents at the Healthy Cities Conference, Geelong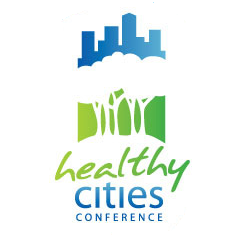 19 June 2012
The 5th Healthy Cities: Working Together to Achieve Liveable Cities Conference was held in Geelong from 6-8 June 2012. Clearwater attended and presented at the conference. Key note speakers inspired the attendees using case studies and sharing personal experiences.
A few to note include:
Mr Matt Coetzee (Aurecon) presented on disaster resilience - rebuilding of Christchurch
Profession Rob Adams (City of Melbourne) walked the audience through the urban transformation of the City of Melbourne
Mr Philip D. Allsop (Co-founder of Transpolis Global) gave an insight into delivering sustainable communities in Arizona and
Professor Deborah Ryan (University of North Carolina presented on healthy people, places and policies – a small town fit.
In individual streams, sessions included a diverse range of presenters on topics ranging from public health, to urban agriculture and landscapes, sustainable cities and climate change. The conference was attended by a wide range of individuals from government, research institutions, consultancies, businesses and capacity building programs and provided a great opportunity for individuals to learn and network. Clearwater will be sharing some of these presentations once they become available.
Our very own Anna Jennings from Clearwater presented on the second day of the Conference. The title of Anna's presentation was 'Improving urban liveability through Water Sensitive Urban Design – case studies across Victoria'. Anna demonstrated how four WSUD case studies across Victoria are delivering positive liveability outcomes. These case studies were Grinter Reserve Stormwater Harvesting Project in Geelong, Boulevard Estate residential subdivision in Shepparton, Tanderrum Way upgrade in Broadmeadows and Climbing Tree Pits in Boroondara.

Click here to view Anna's presentation.