DELWP initiatives underway to support industry implementation of stormwater planning requirements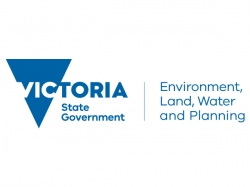 03 May 2019
The Department of Environment, Land, Water & Planning (DELWP) are working on a number of initiatives to support the industry with implementing planning amendment VC154 which has introduced new stormwater management provisions for urban development in the Victoria Planning Provisions and all planning schemes, and amends State planning policies related to integrated water management.
Tools and resources
Read on to find out more about the tools and resources currently under development and due to be available in coming months:
Online decision support tool to assist local planning authorities, developers, consultants and applicants understand and assess stormwater management requirements for residential, commercial, industrial and public use developments.
Technical case studies providing step by step guidance and advice for particular land uses.
Checklists to provide a snap shot summary of information requirements to support applicants and assessors.
Online training modules to support council WSUD and planning staff and small residential applicants to meet the new and expanded requirements of VC154.
Planning working group has been convened to provide a cohesive industry approach for successful implementation of stormwater requirements by Victoria's planning practitioners.
Clearwater are delighted to be partnering with DELWP to deliver the online decision support tool and the online training modules.
Keen to be involved?
To find out more, please contact Kat Hawkins (Clearwater) on katrina.hawkins@clearwatervic.com.au or Mandy Bolton (DELWP) on mandy.bolton@delwp.vic.gov.au.
If you are interested in beta testing the decision support tool or being involved in the planning industry working group please contact Kat and Mandy respectively.
Stay tuned, more details on the above initiatives coming soon.