Featured Resource: City of Port Phillip Water Plan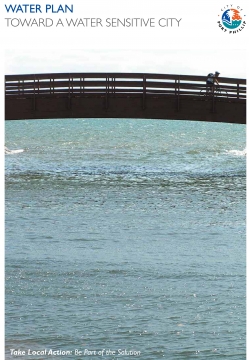 15 September 2011
The City of Port Phillip Water Plan is a great example of a municipal strategy, that sets long term integrated water management targets and promotes a water sensitive approach to urban water management. The plan sets considerable targets for reduction in council and community mains water consumption, and promotes the substitution of mains supply with alternative water sources where appropriate. Pollution reduction targets are set to be achieved through an increase in water sensitive urban design (WSUD) projects in road, drainage, and streetscape works.

The City of Port Phillip Water Plan recently won the 2011 Stormwater Victoria Excellence Awards in the category of Research, Innovation, Policy and Education.

Link to City of Port Phillip Water Plan.