Grants available for stormwater harvesting and reuse projects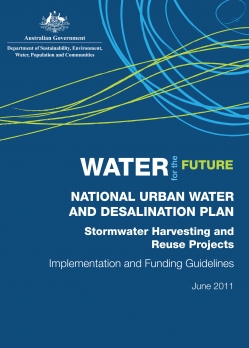 21 June 2011
The Australian Government is calling for applications for funding to support eligible stormwater harvesting and reuse projects under the National Urban Water and Desalination Plan: stormwater harvesting and reuse grants round. Projects are sought that capture, treat and use stormwater to ease the pressure on drinking water supplies and deliver improved water quality to our urban waterways.

Third round grant applications close 7 December 2011. Information about the application process can be found on the Australian Government website.

All technical questions should be directed to the Urban Water Security Branch on the Australian Government website, however if you would like to talk to someone who has experienced the journey contact Andrew Allan from Manningham City Council.