Greening Cities Conference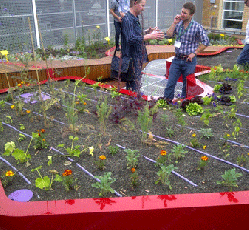 25 December 2012
The 6th Annual National Greening Cities Conference was held on November 29 - December, 2012. Delivered by Green Roofs Australiasia, the conference attracted a range of international speakers and delegates from landscape architects, research to industry experts covering all things green roofs and green walls. The program covered aspects such as the architecture of green roofs and green walls, iconic projects in the USA and China, green roofs as sustainable ecosystems, applications in other countries and climates and the social dimensions of living roofs.

Clearwater was lucky to attend the Conference and of particular interest was a presentation in the afternoon delivered by Associate Professor Kathryn Williams and Kate Lee, a PhD student. They presented on the social dimensions of vegetation. It has long been recognised that greener environments, particularly in an urban setting induce a strong sense of wellbeing in individuals. The research Kathryn and Kate are undertaking focuses on how green infrastructure such as green roofs can best provide social and psychological health benefits in an urban context.

Photo displayed to the left is the brand new green roof at the University of Melbourne's Burnely Campus. Clearwater will be attending the launch of this project scheduled in February 2013.

For further information on green roofs and the conference, visit Green Roofs Australasia website.