Healthy Waterways Strategy draft: have your say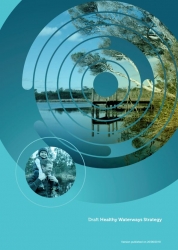 26 June 2018
Melbourne Water's draft Healthy Waterways Strategy is now available for review.
This draft is the culmination of 18 months of discussions, deliberations and hard work, and has been a new and exciting way of working for Melbourne Water.
The consultation period for providing feedback is open until July 22. Visit the Healthy Waterways Strategy Your Say page to download the draft and submit your feedback online, or register to join a catchment workshop in your region.
More information about the draft and workshops is available on the Melbourne Water Your Say website.