Highlights from the WSUD 2013 Conference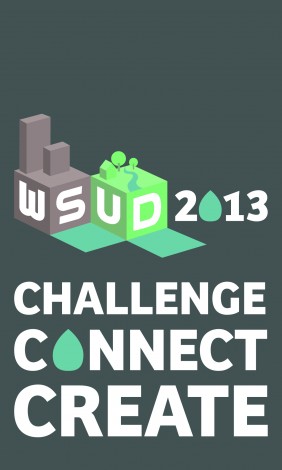 03 February 2014
The 8th International Conference on Water Sensitive Urban Design was held on the Gold Coast from 25th to 29th November last year. Highlights from the conference have been summarised by Clearwater's very own Amber Perry and Caroline Carvalho from Knox City Council.
Highlights from Amber Perry, Clearwater
The conference was a great experience for all, with a fantastic array of speakers from across Australia and abroad. The keynote speakers were a particular highlight. Bram Gunther, from the Natural Areas Conservancy of NYC Parks, highlighted the amazing breadth of green infrastructure projects happening across New York and their innovative approach to treating both built and natural environments across the city as living ecosystems. The presentation included some great take home ideas such as their selection of colourful and even introduced plant species to maximise community ownership of WSUD assets. Brad encouraged us all to create 'ecologically engineered spaces everywhere possible in urban centers that [not only manages stormwater but] also clean our air, mitigate heat island effect, and protect against storms.
Riccardo Martini, from the globally renowned Gehl Architects based in Copenhagen, was another inspiring keynote speaker, who reminded us of the absolute importance of place-making and people-centred design to our future wellbeing and happiness. He reminded us that our bodies are designed to walk, so our cities should be designed to provide all citizens with access to pleasant, healthy spaces to walk through and to. Clearly we are on the right track in our focus on using WSUD to improve the liveability of our Victorian cities and towns.
There were some great ideas and approaches shared from across Australia, so make sure you check out the proceedings, including all of the peer and non-reviewed papers, on the WSUD 2013 conference proceedings
A Personal Reflection from Caroline Carvalho, Knox City Council
The WSUD Conference would have to be one of the highlight conferences (since the inaugural one in 2000) that I have attended to date (although the SIA's first National Conference in 2012 was top of the leader board, for me, until now). The theme was Challenge, Connect and Create.
The conference organisers did just that! They managed not only to arrange a great mix of experts, presenters and projects of note to share with attendees, but they were also able to achieve a wonderful connection or camaraderie if you will, between delegates. By the last day of presentations, it is safe to say that there was a 'sadness' amongst many that the event had come to an end. This was most notable in the foyer after the final key note address where many of us lingered and shared warm farewells, contact details and final chats. There was a great spirit of friendship that I have never experienced at a conference before.
This may have a great deal to do with the inspiring, contemplative, thought provoking and emotionally challenging presentation of the final keynote – Perry Lethlean who introduced us to the 'morphology of urban patterns' and quoted "We have gills for imagination, we must keep them wet to survive", however, "we are still learning to see our own land and forgive it for not being England" (George Seddon).
Of note, this conference seemed to have a greater landscape design and social research presence than previous events – these contributions provided a sound balance with the quality scientific and engineering presentations.
We were introduced to other ways of thinking – beyond science and beyond engineering – we were challenged to think more about people and place and attachments to place. When we design and construct WSUD assets, how much time have we given to considering 'who lives in this street?' When we decide on our WSUD plant selections, have we taken a peep into people's front yards and made a mental note of what they like? Have we considered not just plant functionality in our systems, but aesthetic appeal to the streetscape and complementary elements to residents' gardens?
We were reminded, and most timely too, that WSUD is NOT just about water quality. As we design our systems we should be seeking to achieve a broad range of benefits that includes water quality, but extends to how we can best connect people more fundamentally with the catchments they live in – designing and constructing a multifunctional landscape. We learnt that day-lighting the River Coventry in England, while expensive, produced a ripple effect that engaged a broad range of stakeholders (from residents to politicians) and generated a wealth of social, economic and environmental benefits – the project demonstrating that cost-benefit analyses may be more viable when more than one stakeholders' expectations are met.
WSUD is scalable, flexible, and can be highly interactive and engaging - if only we could better allow our imaginations to take us there. WSUD is more than just good science and sound engineering, WSUD is about places and people.