Job opportunities at Clearwater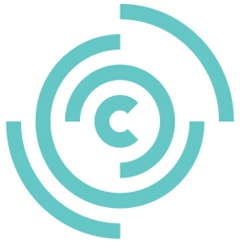 07 March 2017
Clearwater Program Coordinator (Engagement) - 3d/week, contract until August 2018
The wonderful Melissa Cordy, our Program Coordinator (Engagement) has taken an 18 month secondment within Melbourne Water and will be greatly missed. However this opens up an exciting opportunity for someone seeking a fast-paced and stimulating communications role. This role is a part-time (3 days/week), contract position until August 2018.
As Program Coordinator (Engagement), you will be responsible for:
Capacity building: project managing capacity building programs and activities (including the development of project briefs, promotional/communication plans, event logistics, finance management)
Stakeholder engagement and partnerships: Designing and implementing engagement programs/strategies to foster networks with individuals and organisations working on Integrated Water Management (IWM)
Communications and Marketing: Leading the development, design and implementation of marketing and communication strategies for audiences across Victoria (incl. managing the production of communication materials)
Management of digital Communications: including content management of the Clearwater website and other online services.
View full position description I Applications close Sunday 19 March
Clearwater Officer (Communications & Events) - full time, contract until June 2018
The second position is a new role that has been created to assist Charlotte Beresford, our Regional Program Coordinator, to support the DELWP-funded expansion of Clearwater's capacity building activities to Regional Victoria. This is a full-time, contract position until the end of June 2018 (a contract extension might be available, depending on funding availability). The role will require some regional travel.
As Clearwater Officer (Communications & Events), you will be responsible for:
Communications and Marketing: Delivering communication and marketing plans to support Clearwater's capacity building in regional Victoria (incl. coordinating the production of a wide range of communication materials such as newsletters, event flyers, web content and marketing materials)
Event and project management: including marketing, event logistics (organising presenters, venue, catering, registrations etc.) evaluation and finance management
Stakeholder engagement: Proactively developing and strengthening new and existing relationships with key customers and stakeholders (incl. fostering industry networks)
View full position description I Applications close Sunday 19 March