Living Melbourne, Living Victoria Implementation Plan released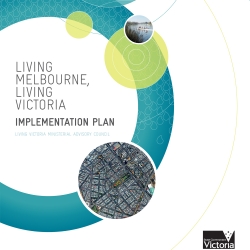 02 May 2012
The Government unveiled a new vision for Melbourne's water future with the release of Living Melbourne, Living Victoria Implementation Plan, the final report from the Ministry Advisory Council (MAC). The MAC's vision for Melbourne's water system is 'A smart and resilient water system for a liveable, sustainable and productive Melbourne'. The three main reform elements listed in the Implementation Plan are:
an overhaul of the water planning framework and more effective integration with urban planning
supporting a liveable and more resilient Melbourne through transforming the way we manage water resources
the establishment of the Office for Living Victoria (OLV) to drive the integration of water and urban planning ($10 million has been allocated for the OLV).

This signals an exciting period of change within the water industry. Clearwater looks forward to working with the OLV and other stakeholders as these reforms are implemented.
View the Government's response
Listen to an ABC podcast for a comprehensive overview of the report.