Living Rivers February 2018 funding round now open!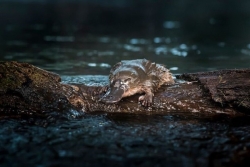 13 February 2018
Grant applications are now being accepted through Melbourne Water's Living Rivers program. Funding is on offer to councils, as well as expertise and guidance to build understanding, skills and commitment to manage stormwater within an integrated water management approach.
Approximately $1.5 million will be available to local governments for stormwater management projects that improve the health of waterways and the bays, support the liveability of local places, and enable thriving landscapes.
Living Rivers are seeking projects that address:
improved understanding across the region of best practice stormwater management for improving waterway health
greener open spaces and landscapes through retention of stormwater in the soil
stormwater harvesting to reduce reliance on our drinking water supplies
water sensitive urban design to reduce localised flooding
improved amenity in our local communities through stormwater management
As in previous rounds, a 1:1 co-funding commitment from your council is required. Collaboration between other partners, such as water retailers, developers and other authorities, is also encouraged.
To apply, please visit the Living Rivers website, or contact the team for more information. Submissions will close Tuesday 6 March, 2018.