New round of funding announced by Melbourne Water Living Rivers Program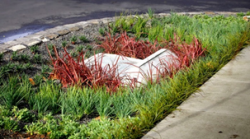 06 September 2016
Melbourne Water's Living Rivers Program provides funding, expertise and guidance to build understanding, skills and commitment for managing stormwater within an integrated water management approach. A new round of funding is now open to the 38 councils Melbourne Water works with across the Port Phillip and Western Port region. Applications are open until 5 October.
A budget of over $4 million is available over the 2016/17 and 2017/18 financial years for projects that focus on protecting our waterways and bays through improved stormwater management. Collaboration projects involving water retailers, developers or other partners are encouraged.
Visit the Living Rivers web page to learn more about funding priorities, eligibility criteria, view past projects or contact the Living Rivers team. The Living Rivers Coordinators are available to discuss project ideas with council staff at any time.