New solutions for remote monitoring of stormwater assets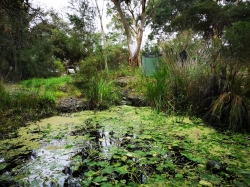 14 October 2021
The Mind4Stormwater project has launched a website with a range of resources and research findings on low-cost systems to monitor stormwater management systems.

The research project started in 2018 and explored how to improve stormwater management system operating conditions and to ensure timely maintenance of the systems by remote monitoring. The project was funded by European Union's Horizon 2020 Research Fund and the on-the-ground research was carried out in Melbourne in partnership with Melbourne Universities' Waterway Ecosystem Research group.
The project adapted existing low-cost technology sensors to the specific context of each stormwater management system, and developed a guide for utility managers to selecting the best operation and maintenance actions for each system.
Find out more about the research outcomes and the available systems on the Mind4Stormwater website