New version of MUSIC Auditor launched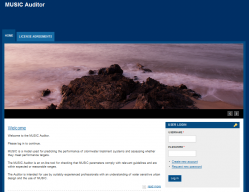 12 February 2013
MUSIC Auditor is an online tool, designed for local government and other responsible drainage authorities to assist in the assessment of MUSIC models.
The Auditor ensures that MUSIC parameters comply with Melbourne Water guidelines and are within expected or reasonable ranges.

The Auditor is now capable of assessing models from multiple versions of MUSIC and will be updated when new versions of the MUSIC are released. The MUSIC modelling software, developed by eWater, is Australia's leading modelling tool for urban stormwater management and water sensitive urban design.

Click here to access MUSIC Auditor.
Click here for more information about MUSIC software.