Plan Melbourne - submissions open until 6 December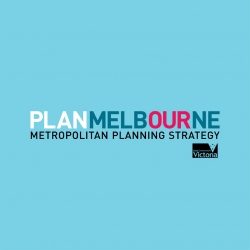 12 October 2013
Melbourne's new metropolitan planning strategy, Plan Melbourne, was released by Premier Denis Napthine and Minister for Planning Matthew Guy in early October. It sets out the government's vision for the city to 2050. A vision that responds to the challenges of population growth, driving economic prosperity and liveability, while protecting the environment and heritage.
For the first time, the Strategy addresses Melbourne's infrastructure, housing, employment and environmental challenges with an integrated approach to planning and development that includes land use, transport, and social and community infrastructure.
The Strategy was developed after extensive community and stakeholder consultation, and is based on evidence that includes commissioned research and expert advice about the city's future development challenges and opportunities.
For more information, to make a submission or download a copy of the Strategy, visit the Plan Melbourne page.