PPWCMA integrates into Melbourne Water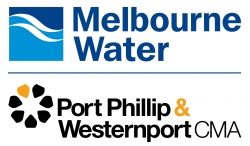 11 January 2022
On 1 January 2022 the Port Phillip and Westernport Catchment Management Authority (PPWCMA) was officially integrated into Melbourne Water.
The integration is an exciting next step for natural resource management in Victoria - that builds on the strong, collaborative working arrangements in place between PPWCMA and Melbourne Water.
The catchment management and waterway management roles for the Port Phillip and Western Port region will be together under one organisation, bringing the region in line with the rest of Victoria.
PPWCMA's responsibilities and community projects will be moved into Melbourne Water, as will all PPWCMA staff.
The relationships that the PPWCMA has built with partner organisations, Traditional Owners and community groups will be preserved, and the expertise, connections and projects that the people of the PPWCMA are known for will become an integral part of Melbourne Water.
While the integration planning and transition is occurring, it will be business as usual at both organisations.
Read more and access the related FAQs via the Melbourne Water website.