Smart Water Fund launches Knowledge Hub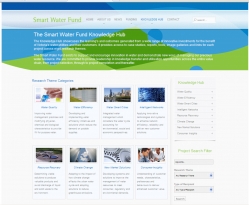 11 October 2011
The Smart Water Knowledge Hub showcases a wide range of innovative projects supported by the Smart Water Fund across eight priority research themes. The website provides access to case studies, reports, tools, image galleries and project related links.

The Smart Water Fund's eight research themes are:
1. Water Quality
2. Water Efficiency
3. Smart Water Cities
4. Intelligent Networks
5. Resource Recovery
6. Climate Change
7. New Market Solutions
8. Consumer Insights.