Stormwater project to drought proof Altona ballpark fields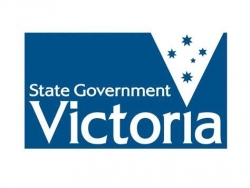 16 February 2022
Up to 10 million litres of drinking water will be saved each year with an innovative water-saving project at Melbourne Ballpark, home to the State Baseball Softball Centre.
The $328,000 project utilises stormwater harvesting – an alternative approach to the drinking water system that involves collecting and treating stormwater runoff from urban areas and using it for irrigation.
The project was led by Greater Western Water with support from Melbourne Water, Department of Environment, Land, Water and Planning, Sport and Recreation Victoria, Hobsons Bay City Council and Melbourne Ballpark.
The Stormwater Harvesting project will allow Melbourne Ballpark to keep its playing fields green all year round and will save them up to $20,000 each year that they can divert into developing their sports programs. The project forms part of the Laverton Stormwater Harvesting Scheme, a wetlands area near the ballpark that also supplies water to neighbouring AB Shaw Reserve.
More information: Victorian government media release 16 Feb 2022