Submit an application: Victorian Water Awards & Rural Water Awards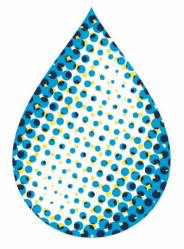 25 June 2018
2018 Victorian Water Awards - Now Open
First delivered in 2009, the Victorian Water Awards promote outstanding work by individuals and organisations in the water industry and recognise innovation and excellence in the technology, business and delivery of water projects.
Along with the prestige of being recognised as 'the best in Victoria' winners of a number of the Victorian Water Awards will automatically be entered into the equivalent Australian Water Awards category, which are presented at Ozwater each year.
You can nominate for the 2018 awards by clicking on the links below. Nominations will close 11 October 2018.
Winners are announced at the Victorian Awards Luncheon on 6 December 2018.
Why enter the Awards:
Recognition of your / your organisation's achievements.
Creation of PR / media promotion opportunities.
Motivate your team and develop corporate pride.
Distinguish yourself from your competitors.
National benefits of a recognised endorsement from your industry.
For more information, please visit the AWA website.

2018 Rural Water Awards - Opening July
Southern Rural Water, Lower Murray Water, Goulburn-Murray Water, Grampians Wimmera Mallee Water and Coliban Water have come together to form a strategic partnership supported by the Victorian Farmers Federation, VicWater and the Department of Environment, Land, Water and Planning to launch the 2018 Rural Water Awards.
The Rural Water Awards seek to recognise and reward Victorian rural water users (licence/entitlement holders) that have developed or adapted clever ideas that have led to better water use outcomes, delivering or having the potential to deliver water savings or greater productivity for their business.
Nominations will open on Monday 2 July and close at 5pm on Friday 31 August in the following categories:
Irrigation district water users – drawn directly from your local water corporation's rural supply system (pipelines, channels etc.)
Groundwater users – bore water
Surface water users – diverts water directly from a waterway (river, creek etc.)
Community and education group – schools and community groups that draw water from any rural water source (any of the above)
Farm to Plate – sites that manage the whole supply chain; from production of raw produce all the way through to the retail market
There are a number of terrific cash prizes available as part of these awards. More information, including terms and conditions, application procedures and the judging criteria, is available on the VicWater website.