Sydney sets new water prices to secure supply and reward water saving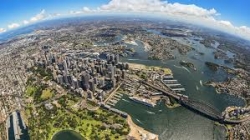 12 January 2021
The Independent Pricing and Regulatory Tribunal (IPART) New South Wales have set new prices for Sydney's water to enhance resilience to in times of water shortage due to drought. Since July 1st, 2020, the price Sydney Water customers pay for water is based on dam levels. When dam levels are above 60%, customers pay $2.35 per kilolitre of water. When dam levels fall below 60%, the price of water increases to $3.18 per kilolitre.
While the Tribunal has set a higher water usage charge, it has reduced fixed charges for water and wastewater, resulting in customers being rewarded for saving water at all times, even outside times of drought. Fixed or service charges should fall, from over $700 a year to about $550 a year for a typical household, making bills lower overall.
IPART have introduced this approach to ensure that Sydney Water and Water NSW have the revenue they need, while providing customers who save water with greater financial rewards.