Understanding the application of the Australian Rainfall and Runoff 2016 changes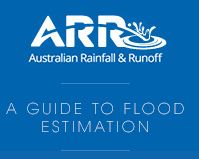 06 March 2019
Stormwater Victoria in partnership with the Department of Environment, Land, Water and Planning (DELWP) recently held sessions in Melbourne and Bendigo to provide insight to the Australian Rainfall and Runoff 2016 (ARR2016) changes and their implementation.
ARR is a national guideline document, data and software suite that can be used for the estimation of design flood characteristics in Australia. It is an important component in the provision of reliable and robust estimates of flood risk. Consistent use of ARR ensures that development does not occur in high risk areas and that infrastructure is appropriately designed.
The sessions ran as a combination of presentations and an open forum to discuss the major shift in the industry practices for hydrology that ARR2016 represents, covering:
Overview of ARR2016 changes and the differences with ARR2004/1987
Reasons for practitioners to start using the ARR2016 now
Small Consultancy - how to start to use and appreciate the philosophy's of ARR16
Discussions around reasons for current lack of implementation of ARR2016 and how these can be overcome
Updates and changes to RORB software to comply with ARR16
Use of the DRAINS software for development and investigation work
Council assessors - how and when to require and assess the results of ARR16 hydrology changes
To find out more about the sessions contact Stormwater Victoria and to view the guidelines visit the ARR website.