Updated: Urban water strategies released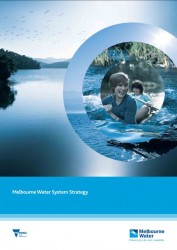 24 July 2017
News update: A new summary document has been released 'Water for a future-thriving Melbourne', providing an overview of the common elements of Urban Water Strategies by City West Water, South East Water and Yarra Valley Water and the Melbourne Water System Strategy, outlining how the water corporations are preparing to meet the challenges of a growing city in a changing climate.
All Victorian water corporations have recently released their Urban Water Strategies (as set out in the Statement of Obligations). The strategies include plans for securing water supplies over the upcoming 50 years, taking into account uncertainties arising from population growth, climate change and climate variability.
The objectives of the strategies are to:
Ensure secure water and sewerage services by identifying key climate change adaptation measures; and
Encourage sustainable use of water resources, including alternatives sources such as rainwater, stormwater and recycled water.
Check out the Melbourne Water System Strategy, or visit your local water coporations' website to find the strategy relevant to your region.