Victorian Government announces $14.1 million in IWM grants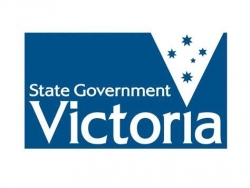 18 October 2021
The Victorian Government has announced a grant round of $14.1 million Integrated Water Management grants to be released over three years.The investment will provide $11 million to infrastructure projects, with the remainder on feasibility studies and business case development.
The funding will boost Victoria's water security by co-investing in priority projects identified in Melbourne and across regional Victoria.
The Integrated Water Management grants are open to more than 100 organisations including local government, Traditional Owner groups, water corporations and catchment management authorities.
Round one of the new grants program has now opened for Metropolitan Melbourne and Regional Victoria. The grants also include a dedicated non-competitive, flexible funding stream for Traditional Owner Groups as well as the groups being eligible for the competitive funding streams.
For detail on the IWM grants go to www.water.vic.gov.au/liveable/integrated-water-management-program/iwm-framework/iwm-grants

For more information on the Victorian Goverment IWM program www.water.vic.gov.au/liveable/integrated-water-management-program