Waterlution Canada 'Water Innovation Lab' comes to Australia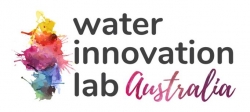 13 April 2018
Equipping Young Leaders to Tackle Water Challenges Across the Globe
Melbourne Water and Clearwater are proud to be partnering with Waterlution Canada for their week-long immersive Water Innovation Lab (WIL), coming to Australia for the first time in May this year.
The Labs have been hosted in 8 different Countries across the globe since 2010, working with 120 global partners, and engaging over 600 young water leaders. They focus on skill-building and knowledge-transfer along with supporting ideas that will transform over the course of the Lab into prototypes and actions.
WIL Australia brings together 50 inquiring and committed emerging water leaders and professionals (20 - 35 yrs) for an immersive leadership development experience, designed to accelerate collaborative innovation, fast-track global knowledge sharing and devise new innovations that improve water security for the planet.
We are excited to be running a two-day field tour as part of WIL, which will give participants an opportunity to experience water projects first hand and provide insight into the key water issues facing Melbourne.
Interested in participating?
A small number of participant places have become available due to cancelations and the organisers have issued another call for applications from interested candidates. Please email dona@waterlution.org ASAP to confirm your interest and submit your application.
To find out more about this event, please visit the Water Innovation Lab Australia website.