WSUD 2013 Conference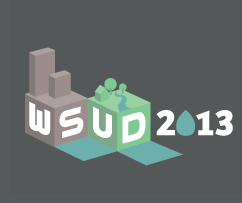 30 September 2013
The program for the 8th International Water Sensitive Urban Design Conference on the Gold Coast is taking shape, with a list of accepted presentations now available on the conference website. With some great keynote speakers, the conference is looking like it will provide a great mix of ideas and initiatives to inspire us all.
Clearwater has been accepted to present at the Conference on 'Implementing WSUD: Facilitating connections to build organisational capacity in councils'. In this presentation, we hope to share our recent experiences and learnings in expanding our training course repertoire from our public events to our more tailored in-house sessions and what this means for effective capacity building.
We look forward to catching up with many of you at the conference and bringing back the latest insights, research and best practices for us to adopt here in Victoria. In the usual Clearwater fashion, we will endeavour to share this information far and wide across our network, ensuring those who were unable to attend the conference don't miss out.
For more information go to WSUD 2013 Conference Proceedings