Building a water
sensitive future
through education
and partnerships
Clearwater
Study Tour - Briefing Session
Dear Clearwater Newsletter Subscriber,
Welcome to the latest update from the Clearwater team.
news
Study Tour - Briefing Session
news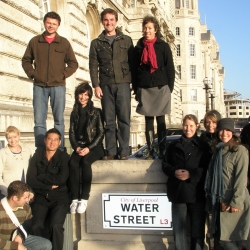 July 27, 2011
Are you interested in applying for the International Study Tour and want to learn more? This is your chance to gain valuable insights from past tour participants who will be sharing their experiences and the benefits it could bring to you, your employer and your city.
When: Thursday 11th August, 2011 Time: 5pm - 6pm Where: CPG Australia Ltd, 469 Latrobe Street, Melbourne
RSVP: Monday 8th August
Click for full story...
info@clearwater.asn.au
(03) 9235 5335 To Unsubscribe
click here