Clearwater Tool for Water Sensitive Urban Design Guidelines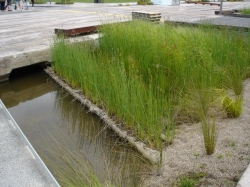 12/12/2018
The Clearwater Tool for Water Sensitive Urban Design (WSUD) Guidelines provides an overview of a selection of some of the best available WSUD guidelines, to help direct professionals to the specific information they need when managing WSUD assets. The tool draws on the wealth of publicly available guidelines, and organises them into a matrix according to the WSUD asset type and the project management stage they relate to, so that the user can quickly and easily find the information most relevant to them.
If you wish to provide feedback or submit any additional guidelines to include in the tool, please contact the Clearwater team via info@clearwatervic.com.au. Don't forget to use "Clearwater Tool for Water Sensitive Urban Design Guidelines" in the subject line.
For more information and instructions see the first page of the Clearwater Tool for WSUD Guidelines.