Adoption Guidelines for Stormwater Biofiltration Systems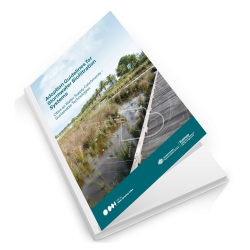 08/07/2015
The Version 2 of The Adoption Guidelines for Stormwater Biofiltration Systems was launched by the CRC for Water Sensitive Cities on 7 July 2015.
These Guidelines provide information on stormwater biofilter performance, the business case for its adoption, technical design guidance and key issues for constructing, monitoring and maintaining systems. The Guidelines are intended for use by all parties involved in urban biofilter planning, design and installation. This includes planners, engineers, landscape architects, developers and constructors.
This Biofiltration Guidelines V2 supersede the 2009 FAWB (Facility for Advance Water Biofiltration) Guidelines. Updated elements in the new Guidelines include:
the business case for biofiltration
updated guideance on vegetation selection, media specifications and stormater harvesting
new research on the benefits of a submerged zone to enhance biofiltration and vegetation survival
guidance for aestheically pleasing landscape design and community acceptance
designing systems for longevity and low maintenance. The Guidelines include illustrations and summaries of biofilter functions, photographic examples of successful landscaping and design elements.