Australian Drinking Water Guidelines (ADWG)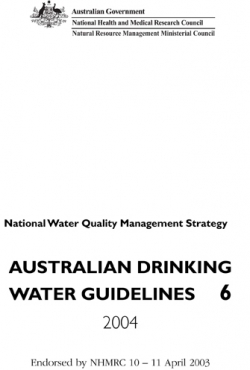 26/02/2004
The Australian Drinking Water Guidelines (ADWG) provide a framework for the generic requirements of drinking water quality to assure safey and health requirements are met.
While the focus is on the management of drinking water quality from catchment to consumer the Guidelines are relevant for organisations undertaking a stormwater harvesting or water recycling project where the water outputs are required to meet Class A (drinking water) standards.
When planning a stormwater harvesting project these Guidelines should be used in conjunction with the Australian Guidelines for Water Recycling (Phase 1 & 2).