City of Port Phillip Water Plan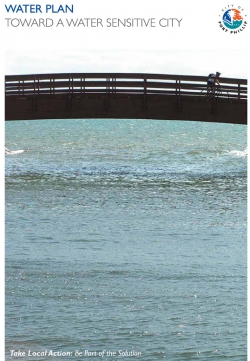 17/11/2010
The City of Port Phillip Water Plan is an example of a municipal strategy that sets long term integrated water management targets and promotes a water sensitive approach to urban water management. It represents a local approach that is consistent with the Melbourne Water Guidelines for developing a strategic approach to WSUD.

The plan sets considerable targets for reduction in council and community mains water consumption, and promotes the substitution of mains supply with alternative water sources where appropriate. Pollution reduction targets are set to be achieved through and increase in water sensitive urban design in road, drainage, and streetscape works.

The plan sets targets for 2020 with review in 2015. It is supported by an Action Plan, a Monitoring Plan, a Capacity Building and Communication program. These documents can be accessed through the City of Port Phillip e-hub website.