Green- Blue Infrastructure Guide-A guide for small towns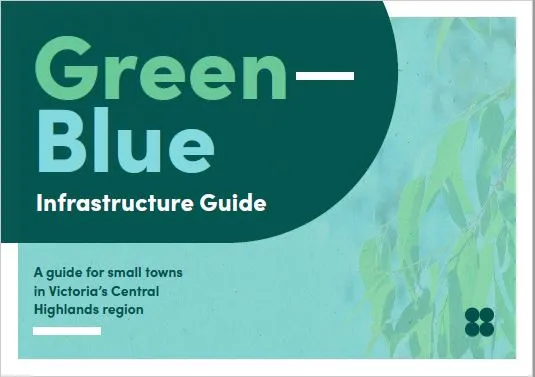 04/05/2022
Green- Blue Infrastructure Guide-A guide for small towns in Victoria's Central Highlands region
Green-blue infrastructure (GBI) is a new term, designed to help us understand that these green and blue infrastructure assets are as critical to a town's liveability and resilience as are roads, buildings and carparks.
The Guide aims to provide introductory level information on the concepts and techniques for green-blue infrastructure in small towns. Each town faces different challenges due to its unique features and characterstics including its community, geography, vegetation, landscape, heritage and urban infrastructure.
The GBI techniques aims to protect town's natural assests combined with better retention, treatment and use of rainwater where it falls. GBI is increasingly becoming more important as it helps the town to achieve social, enviornmental and economic benefits to enhance its liveability.
The Guide, is prepared by Encader Consulting with Foresight Advisory.