Conclusions from Cities of the Future 2010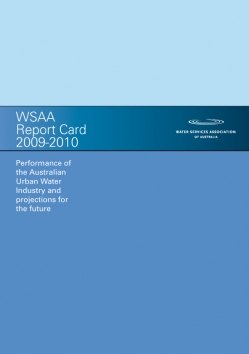 26/10/2010
In 2010 the IWA (International Water Association) Spatial Planning and Institutional Reform Working Group initiated a series of Cities of the Future workshops in Australia to develop a shared vision of a 'water sensitive Australian city'.
The Australian delegration presented this vision to the IWA World Water Congress in Montreal in September 2010 where water industry representatives from many other countries further evaluated and contributed to these principles and actions.
A Cities of the Future approach employs a new strategy where the delivery of all urban infrastructure and services are planned through a partnership approach between urban planners, the water sector and other sectors together to meet sustainability and liveability objectives set by the community. Recognising that current institutional arrangements have limitations when it comes to addressing these issues, this paper describes a collaborative method to improve city planning, presents a series of principles and tools that can be considered for this planning, and offers a series of strategic actions that can be considered in implementing this approach.