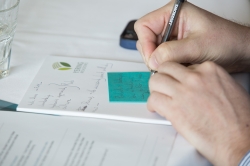 Clearwater Masterclass Series 2018 Spring - Melbourne CBD
Thursday 8th Nov 2018 - Thursday 29th Nov 2018
Williams Angliss Institute
555 La Trobe St, Melbourne, Victoria, 3000
Building the capacity of professionals across Victoria to deliver resilient and liveable cities and towns through integrated place-based planning.
Join Clearwater and Monash Sustainable Development Institute to explore best practice in Integrated Water Management (IWM) and practical skills to build support and drive successful projects for your region.
These interactive and locally relevant masterclasses will include:
These four, one-day Masterclasses (9am to 4pm) will each be delivered in Melbourne CBD in November 2018.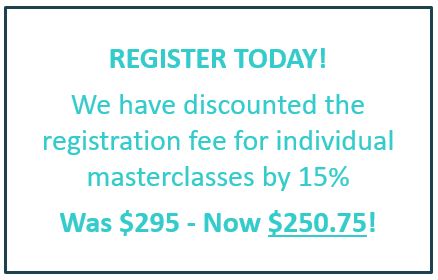 Registrations:
To support the delivery of the Victorian Government's Water for Victoria the Masterclass Series is being offered at a subsidised rate.
Register using the links in the following table to take advantage of this offer:
Melbourne CBD

Masterclass 1
Planning

Thu 8 November
Williams Angliss Institute

Masterclass 2
Business case

Thu 15 November
Williams Angliss Institute

Masterclass 3
IWM collaboration

Thu 22 November
Williams Angliss Institute


Register

Masterclass 4
Communication
and influence

Thu 29 November
Williams Angliss Institute


Register

Early bird offer
(EXTENDED until 29 Oct)
4 for 3 Masterclasses

All four Masterclasses
Williams Angliss Institute
Enquiries:
p: 03 9679 7916
e: petra.katona@clearwatervic.com.au