Register now for the Clearwater Masterclasses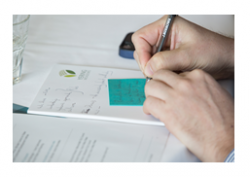 04 October 2018
We are excited to announce that registrations are now open for our IWM Masterclass Series
Join Clearwater and Monash Sustainable Development Institute to explore best practice in Integrated Water Management (IWM) and practical skills to build support and drive successful projects. Masterclasses include:
Masterclass 1: Planning for resilient and liveable cities and towns
Masterclass 2: Building a successful business case
Masterclass 3: Collaboration: within and outside your organisation
Masterclass 4: Communication and influence
Each of the one-day masterclasses above will be delivered in Melbourne CBD in November 2018.
Secure your spot now - don't miss out! The last round of the Masterclass Series were a sell out. The current early bird offer extends to 22 October and enables you to attend all 4 masterclasses for the price of 3, or take advantage of our 10% discount for 2 or more people registering for the same Masterclass from the same organisation.
For further information on the Masterclass Series refer to the event page or contact Petra Katona.