Combining water management initiatives and working with house builders will reduce potable water use for each home in the development by up to 70%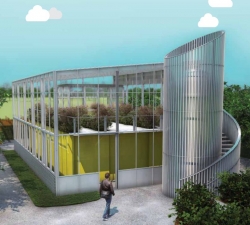 proposed water recycling plant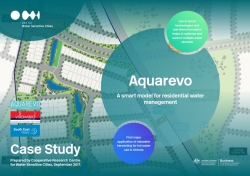 Aquarevo
South East Water and Villawood properties
Published: 21 September 2017
Project Overview
Aquarevo is an innovative residential development in Lyndhurst (located approximately 40 km to the South East of the Melbourne CBD). The site is being developed through a collaboration between South East Water (the property owner) and Villawood Properties (the developer).
The proposed development includes 460 residential dwellings on a 42 ha site. Located on the site of a decommissioned water purification plant, the development will incorporate a range of water and energy initiatives both within homes and connected across the site.
Check out the full case study produced by the CRC for Water Sensitive Cities for more information.
Organisations
South East Water (property owner)
Villawood Properties (site developer)
Project Cost
N/A
Timeframe
2004: The existing wastewater treatment plant is decommissioned.
2004-2011: The land remediation process is undertaken.
2014: South East Water decide to develop land in partnership and utilise the site to demonstrate water management initiatives. South East Water go to market for a development partner, and Villawood is selected.
2015: Collaborative masterplanning begins.
2016: Discovery Centre opens and first land is released.
Planned:
Nov 2017 - Water Recycling Plant consultation finalised
Mid 2018 - House building commences
2019 - Water Recycling Plant constructed
Acknowledgements
This Case Study was produced by the CRC for Water Sensitive Cities.