Without maintenance and renewal, WSUD assets will become a liability rather than an asset, making Council vulnerable to community complaints and legal exposure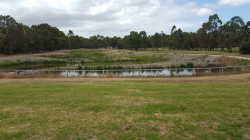 Example of a water stormwater asset in the City of Casey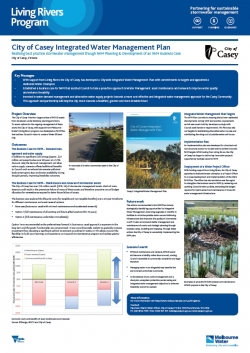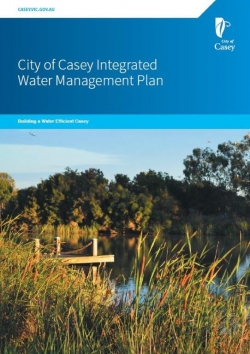 Casey's IWM Plan
City of Casey Integrated Water Management Plan
Casey City Council
Published: 12 September 2017
Project Overview
The City of Casey inherits a large number of WSUD assets from developers under statutory planning provisions. To assess options for the ongoing management of these assets the City of Casey, with support from Melbourne Water's Living Rivers program, has developed an IWM Plan that outlines Council's vision to create a Water Efficient City.
Key messages
The City of Casey has
Developed a Citywide Integrated Water Management Plan with commitments to targets and appointed a dedicated Water Champion
Established a business case for IWM that assisted Council to take a proactive approach to Water Management asset maintenance and renewal to improve water quality and enhance liveability
Invested in water demand management and alternative water supply projects towards a more cost effective and integrated water management approach for the Casey Community
This approach and partnership will help the city move towards a healthier, greener and more liveable future.
Check out the full case study (PDF) for more information.
Organisations
City of Casey
Melbourne Water - Living Rivers funding
Project Cost
$175k (including a WSUD Officer for one year)
Timeframe
2012 Development of strategy
2012 onwards: Council WSUD officer
Contact
Nausheen Obaid | Water Officer, City of Casey
Acknowledgements
Melbourne Water's Living Rivers Program contributed to the funding for this project.